Cold sore – Herpes Simplex HSV
The common cold sore is caused by the herpes virus and is also known as recurrent herpes labialis. Although most people are exposed to the herpes virus, only a small percentage suffer from recurrent outbreaks.
Cold sores are groups of small blisters on the lip and around the mouth that are caused by the herpes simplex virus. They can be spread when a person touches a cold sore or contacts the infected fluid from sharing eating utensils or razors, or through kissing or touching that person's saliva.
Cold sores can heal on their own within a few days and then disappear within a couple of weeks. However, if they cause pain or make you feel self-conscious, they can be treated. Some try and treat cold sores with creams, ointments, or pills. A more effective way to treat cold sores is through laser therapy.
If you catch the cold sore early with laser treatment, you can prevent the cold sore from breaking out. As soon as you feel that tingling sensation that warns you of an on-coming sore, schedule an appointment with EGO Dental for laser treatment. If you already have a full-blown sore, the laser will take away the discomfort and help it to dry up and heal much faster.
You may be aware that the herpes simplex virus that causes cold sores cannot be cured. If you get cold sores often, laser treatment can reduce the number of cold sores you get and how severe they are. It often happens that people will get cold sores that reoccur in the same spot every time. After being treated with a laser multiple times, there is a good chance that sore won't appear again in that spot.
Cause:
Stress
Trauma
Cold / flu / fever
Sun exposure or sunburn
Artificial UV light
cold weather
Physical strain
Using steroids
Hormonal changes including menstruation
Stages of cold sore:
Cold sores progress through 3 main stages and generally last 7-12 days before the scab falls off and healing is complete.
Cold sores are contagious at all stages – but fluid-filled blisters are considered the most infectious due to fluid draining from lesions filled with the HSV virus.
Stages of COLD SORE typically are:
1. Tingling and itching stage
Many people feel an itching, burning or tingling sensation appearing
2. Blister Stage
Small fluid-filled blisters typically appear
3. Oozing and crusting Stage
The small blisters may merge and then burst, leaving shallow open sores that will ooze fluid and then crust over
HOW does the laser cold sore treatment work?
Cold sore laser treatment is a very effective against easing pain and discomfort that is usually experienced when you get a cold sore. It is also helping to quicken up the healing process.
It is most efficient if done during the early stages of cold sores which is the "Tingling" stage!
As soon as you feel that tingling sensation, you need to schedule an appointment for a laser treatment.
The diode laser works by breaking down the nerve cells of the virus, creating instant relief and increases the production of collagen which helps the patient heal faster.
The laser does not actually touch your skin, and the procedure is painless.
The best time to come in for laser treatment of your cold sore is when it is still in the tingling stage. Treatment will be more predictable and effective, and it might not even develop further into a full blown cold sore.
After treatment, both the frequency and intensity of sores will decrease.
Important facts :
– This treatment will help with the much quicker HEALING of the symptoms – Will not remove the cold sore the same day!
– The herpes simplex virus that causes cold sores can never be cured – the virus will stay in your body for the rest of your life.
– Importantly is that this treatment has individual response
– The cold sore will not disappear the same day!
– If you frequently get cold sores, laser treatment can actually reduce the number
– Because the herpes virus stays dormant in the facial nerves, there is a chance that it can flare up again later
Clinical Research
Diode laser vs acyclovir cream:
Treatment with diode laser reduced the length of recovery time and the pain faster than treatment with acyclovir cream.
https://www.ncbi.nlm.nih.gov/pmc/articles/PMC5474325/
Dental Laser – Q & A
What is a dental laser and how does it work?
A dental laser is an instrument that produces a very narrow, intense beam of light energy. When laser light comes in contact with tissue, it causes a reaction. The beam of light produced by the laser has the ability to remove, vaporise, or shape soft tissues (gums, cheeks and tongue) or hard tissues (removal of decay).
Will it hurt?
Laser dentistry is wonderful because in many cases it will actually decrease any pain of a procedure and also reduce the need for you to require anaesthesia – no needles or injections. While no treatment is always painless, the laser may reduce the need for postoperative pain medication and may reduce swelling and bleeding.
Is it safe?
Lasers have been used in dentistry since the 1990s. The U.S. Food and Drug Administration has determined that lasers provide safe and effective treatment for a wide range of applications and as long as it is used by experts like at EGO Dental, it is at least as safe as other dental instruments.
Are any precautions necessary?
Yes. You will be asked to wear special eyeglasses to protect your eyes from the laser light beam.
What about bleeding?
Use of a laser means that there is less blood during soft tissue procedures than there would be with more traditional treatments.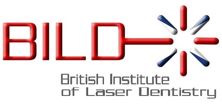 How is laser beneficial in dentistry?
There are a lot of benefits to the laser treatments we offer at our dental clinic and practice:
Versatile dental tools
Minimally invasive surgery device
Allows shorter treatment time
Allows you to heal faster
Reduces infection risks
Laser treatments are cutting edge and precise
Laser treatment can remove bacteria and symptoms more quickly and effectively then traditional treatments
It can control bleeding during surgery
Laser causes less loss of blood as compared to other dental therapies
Post treatment – most of the time pain less – discomfort
Is laser safe within dentistry?
Our clinic has professional Dental laser experts who are experienced in their fields and conduct laser treatments in accordance with accepted clinical practices and standards.
We use dental laser in our day to day dental treatments.
If you are not comfortable with the process or have any queries, please feel fee to discuss it with our laser experts and they will explain everything in detail until you are satisfied.
What laser we use?
We use UK made medical Diode laser by QLaze.
Specification:
Medium GaAlAs Laser Diode Class IV

Wavelength 810 +- 10 nm (nanometres) also available in 980nm
Output Power 0.1-5 watts
Operation Continuous wave or pulsed at 10, 20, 50Hz & adjustable up to 20000 Hz
Pulse Width 50ms, 30ms, 10ms & custom
Fibre Optic FC 200-400um single file multi-mode
Aiming Beam 650 nm red Diode laser 2 mW max – adjustable
Sterilization Handpiece (single use)
Input Power AC: 100 to 240v, 1amp 47-63Hz DC: 5.1v 5ampLaser category MD1104 GMDN 60340
British Institute Of Laser Dentistry – BILD
EGO Dental Clinic is an active member of British institute of laser dentistry since 2014.
FREE Consultation
At EGO Dental practice, our experts are hugely experienced and conduct all laser treatments in accordance with the latest clinical practices and standards. If you would like to find out more, please feel free to discuss it with our laser experts and they will explain everything to you in detail. We now offering a FREE Consultation – Book you appointment today.