What are Dentures?
Dentures, full or partial are a good alternative for people who have lost a tooth or several teeth for any reasons.
They are worn everyday and can be easily removed at night when you prepare for bed. They usually sit over gums and around existing teeth. They are an excellent alternative to dental bridges and implants and can be placed over implants.
Type of Dentures we offer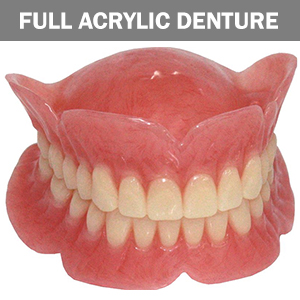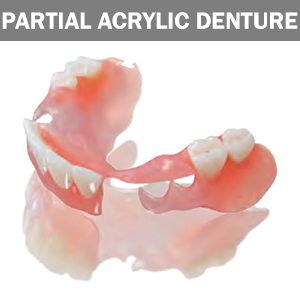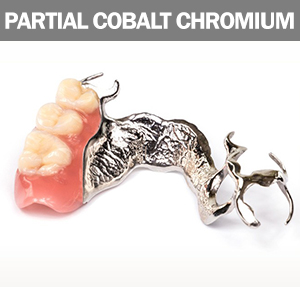 Denture's life
There is no absolute lifespan for dentures. Some last up to thirty years. By this time they are quite badly worn and should be replaced.
An old worn-down denture affect the chewing comfort negatively and also changes the person's appearance and profile from the side.
It also makes the lips to "sink together" and the risk for infections like fungi are higher. The lower denture may be the first to get loose and require re-making or re-lining.
We believe as a rule, dentures should be replaced every ten to fifteen years.
How will I know when to have a new set?
If the dentures have become loose, food may start to accumulate underneath them as they move while eating. If the back teeth have become rounded and worn they will not chew very efficiently.
The front teeth may become visibly worn and loose their good appearance.
If you find that using a denture lining you can buy over the counter helps to keep the lower denture stable it may be time for a new one.
Immediate Dentures
Sometimes the doctors recommend tooth extraction. At our dental clinic and practice our experts suggest an immediate denture in such cases. These dentures are easy to wear and usually given to patients to get used to wearing dentures.
Our experts take an impression of your teeth before the extraction to prepare a permanent denture. Once extracted, you are given an immediate denture which require some realigning and adjustments and then they are good to go.
How are Dentures made?
It is based on several steps and might require several visits to the clinic to check and adjust the best fit possible.
First Impression:
Our qualified dentists will take impressions of your gums and in case you need extractions prior creating a denture, an impression will be taken after the gums have healed.
Second Impression and Bite:
A individual special tray is made and a soft wax rims are placed in the mouth and the patient is asked to bite to form an impression on it. The patient and doctors together then decide on the shape, size and shade of the teeth for the denture. Our dentist with special intresset in this field will give you the best advice. The impression is then sent along with the selection to one of our GDC approved the dental labs.
Try in Phase:
You might be called several times to check the fit of the denture when the lab sends mockups of your denture with plastic teeth. Once you are satisfied with the fit, a permanent denture is created.
Fitting Phase:
This step involves fitting the permanent denture and making adjustments if necessary.
---
Book your FREE Consultation TODAY!