Tooth whitening Home kit: £595 with 1 hour laser session!
Don't want to wait?
Many people would love a whiter, brighter smile. But these days we lead busy lives and don't want the hassle and time of repeat visits or a long treatment plan. Traditional 'home' tooth whitening can be great but it does mean wearing whitening trays over a period of weeks to deliver the desired shade of whiteness. Laser tooth whitening means that you can walk out of EGO Dental with your whiter smile in a little over an hour!
The laser works on an ingredient in the whitening gel and speeds up the treatment. Laser tooth whitening was developed in response to consumer complaints that traditional tooth whitening was too painful and resulted in inflammation. Lasers, on the other hand, can be focused on a very specific area to avoid these effects.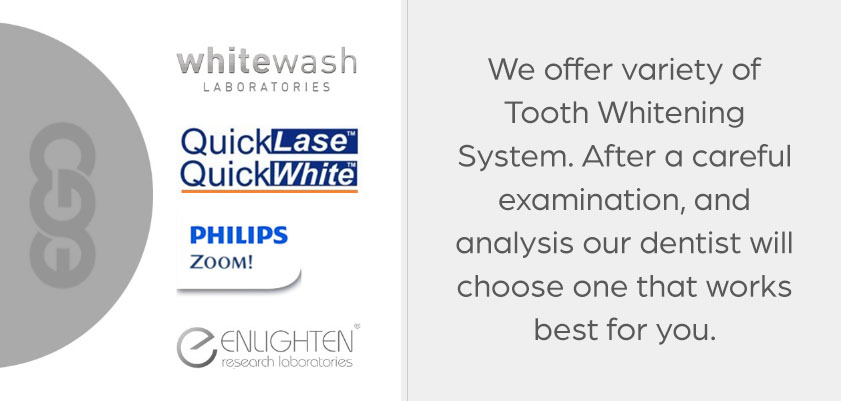 Dental Laser – Q & A
What is a dental laser and how does it work?
A dental laser is an instrument that produces a very narrow, intense beam of light energy. When laser light comes in contact with tissue, it causes a reaction. The beam of light produced by the laser has the ability to remove, vaporise, or shape soft tissues (gums, cheeks and tongue) or hard tissues (removal of decay).
Will it hurt?
Laser dentistry is wonderful because in many cases it will actually decrease any pain of a procedure and also reduce the need for you to require anaesthesia – no needles or treatments. While no treatment is always painless, the laser may reduce the need for postoperative pain medication and may reduce swelling and bleeding.
Is it safe?
Lasers have been used in dentistry since the 1990s. The U.S. Food and Drug Administration has determined that lasers provide safe and effective treatment for a wide range of applications and as long as it is used by experts like at EGO Dental, it is at least as safe as other dental instruments.
Are any precautions necessary?
Yes. You will be asked to wear special eyeglasses to protect your eyes from the laser light beam.
What about bleeding?
Use of a laser means that there is less blood during soft tissue procedures than there would be with more traditional treatments.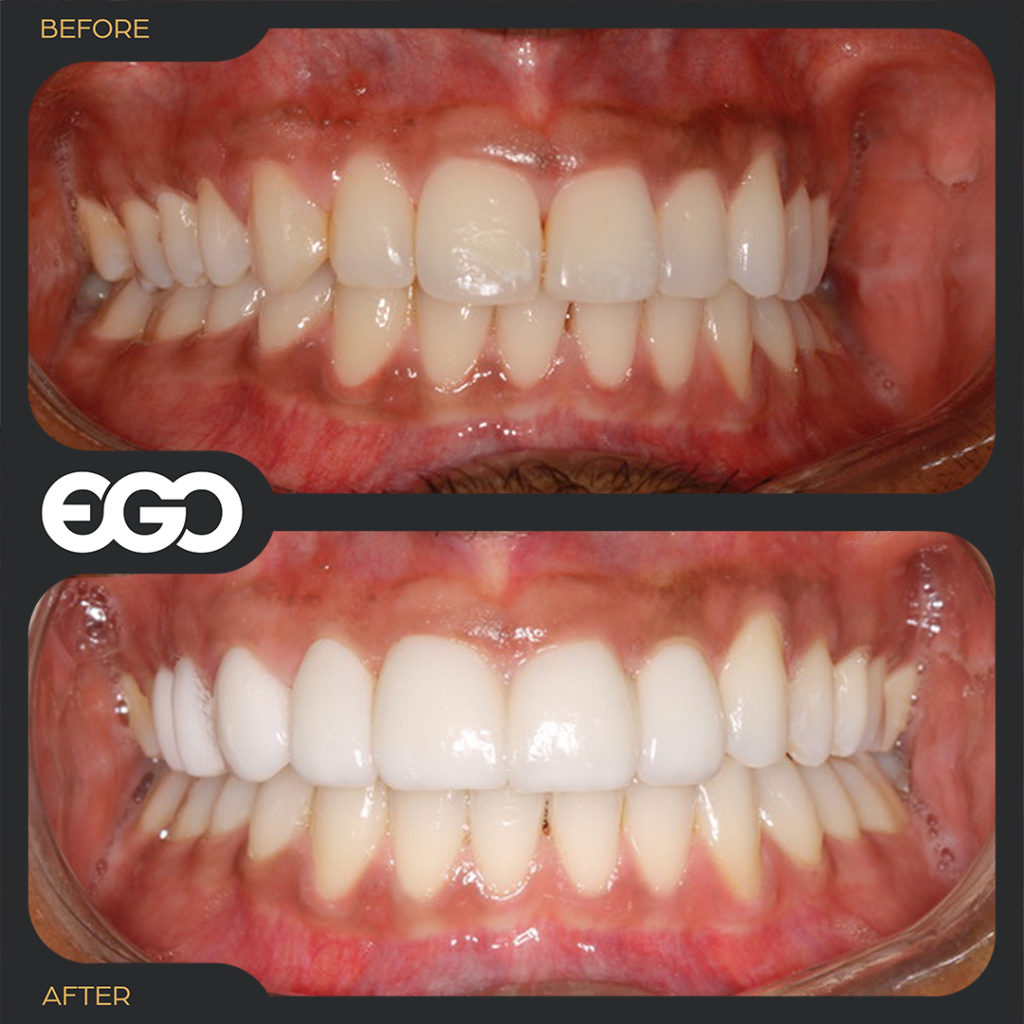 Dental Lasers – why?
How will a dental laser be beneficial to you?
Dental lasers have been around for more than twenty years. Lasers have revolutionised multiple industries and dentistry and oral care is no exception.
There are some great benefits to dental laser treatments:
Dental lasers allow a more relaxed dental treatment
Dental lasers often mean that no anaesthetic is needed – no nasty needle or treatment!
Dental lasers mean that there is very often a shorter healing time
Dental lasers mean less bleeding compared with more traditional dental therapies
Dental lasers remove bacteria
Reasons for Stained Teeth
The external layer of your tooth, known as enamel gets covered by a very thin layer, called the pellicle coats which catches stains easily. Moreover, the pores present in the enamel also hold stains. Stains can also develop inside the tooth (intrinsic stains).
Common reasons contributing to stains and discoloration include the use of tobacco, drinking of tea, coffee and other dark colored liquids, as well as poor maintenance of dental hygiene. Even aging is common factor as the enamel gets weaker with time.
At EGO Dental, our experts are hugely experienced and conduct all laser treatments in accordance with the latest clinical practices and standards.