Join us in celebrating our 5th year anniversary. Dont miss out our Celebratory Exclusive Offers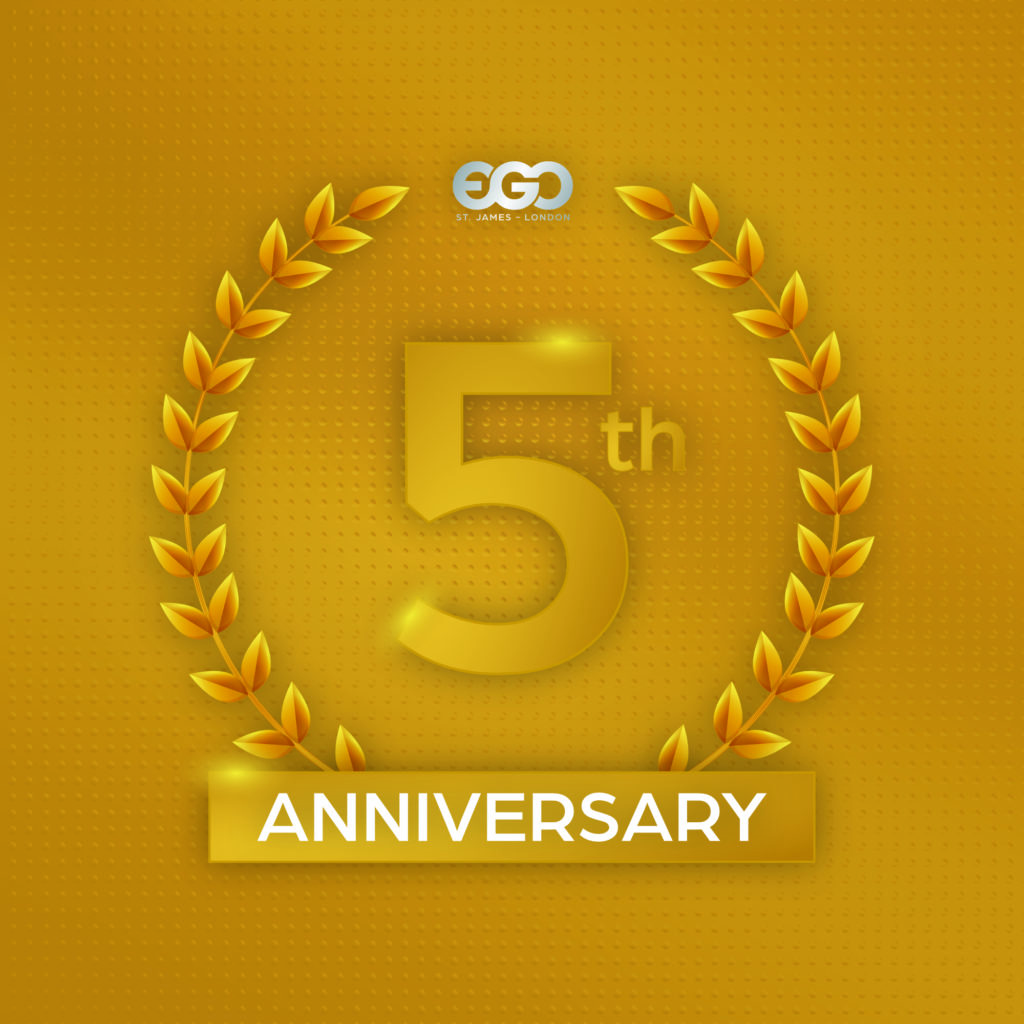 "Professional teeth whitening is today one of the most popular cosmetic dental treatments and a highly effective way of improving your smile."
Brilliant white smile
Appearance counts a lot in the way that people judge us, and a bright smile is one of the first things that is noticed by others. Not only is a brighter and whiter smile more beautiful and confidence boosting but it can leave a memorable and lasting impression.
However, what we eat and drink can also have a lasting impact on our teeth. Smoking, coffee, tea, red wine and cola can all contribute to staining on our teeth.
Reasons for Stained Teeth
The external layer of your tooth, known as enamel gets covered by a very thin layer, called the pellicle coats which catches stains easily. Moreover, the pores present in the enamel also hold stains. Stains can also develop inside the tooth (intrinsic stains).
Common reasons contributing to stains and discoloration include the use of tobacco, drinking of tea, coffee and other dark colored liquids, as well as poor maintenance of dental hygiene. Even aging is common factor as the enamel gets weaker with time.
What is professional teeth whitening?
Book an appointment with us for a consultation on teeth whitening and the dentist will tell you which system we recommend that you use. We prefer a home whitening system that has been proven to deliver long lasting and safe results. In fact, this particular system appears to be the very best that the market currently has to offer.
In our system hydrogen peroxide or carbamide peroxide is used to add more oxygen to the tooth enamel. This lightens the tooth colour and your teeth will be whiter as a result.
At EGO Dental, our experts are hugely experienced and conduct all laser treatments in accordance with the latest clinical practices and standards.
Home Whitening Tray System
Used over a total 2 weeks, the tray system ensures that your teeth gain enough exposure to our solution for it to be effective. The dentist will scan your teeth with a special scanning system called iTero, so that a tooth whitening tray can be made. Once you have received the tray system. The dentist will demonstrate what you need to do and you will need to continue with this treatment at home. With regular application over the weeks, your teeth will gradually become whiter.
Laser Tooth Whitening System
Many people would love a whiter, brighter smile. But these days we lead busy lives and don't want the hassle and time of repeat visits or a long treatment plan. Traditional 'home' tooth whitening can be great but it does mean wearing whitening trays over a period of weeks to deliver the desired shade of whiteness. Laser tooth whitening means that you can walk out of EGO Dental with your whiter smile in a little over an hour!
The laser works on an ingredient in the whitening gel and speeds up the treatment. Laser tooth whitening was developed in response to consumer complaints that traditional tooth whitening was too painful and resulted in inflammation. Lasers, on the other hand, can be focused on a very specific area to avoid these effects.
How long will it last?
You can expect teeth whitening results to last for many years. More so, if you take care with your cleaning and have hygienist appointments. Certain foods can build up the stain again, but we will advise you on what to avoid and how to manage the effects. You can then 'top up' your whitening every few years using your trays.
Are there any side effects?
Some people have reported that their teeth are more sensitive to cold for a short period of time after the treatment. Others report that they haven't noticed any differences. Any symptoms will be temporary and will disappear after a few days of completion of the treatment.
Teeth whitening will not affect your enamel or have any detrimental effect on your teeth or mouth.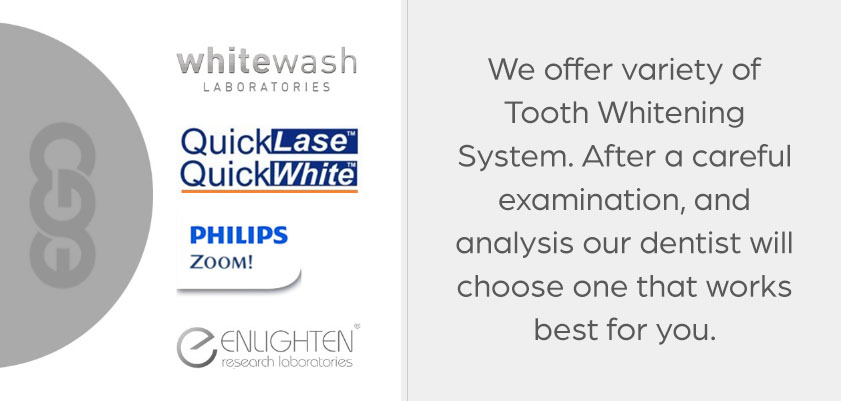 Dental Laser – Q & A
What is a dental laser and how does it work?
A dental laser is an instrument that produces a very narrow, intense beam of light energy. When laser light comes in contact with tissue, it causes a reaction. The beam of light produced by the laser has the ability to remove, vaporise, or shape soft tissues (gums, cheeks and tongue) or hard tissues (removal of decay).
Will it hurt?
Laser dentistry is wonderful because in many cases it will actually decrease any pain of a procedure and also reduce the need for you to require anaesthesia – no needles or treatments. While no treatment is always painless, the laser may reduce the need for postoperative pain medication and may reduce swelling and bleeding.
Is it safe?
Lasers have been used in dentistry since the 1990s. The U.S. Food and Drug Administration has determined that lasers provide safe and effective treatment for a wide range of applications and as long as it is used by experts like at EGO Dental, it is at least as safe as other dental instruments.
Are any precautions necessary?
Yes. You will be asked to wear special eyeglasses to protect your eyes from the laser light beam.
What about bleeding?
Use of a laser means that there is less blood during soft tissue procedures than there would be with more traditional treatments.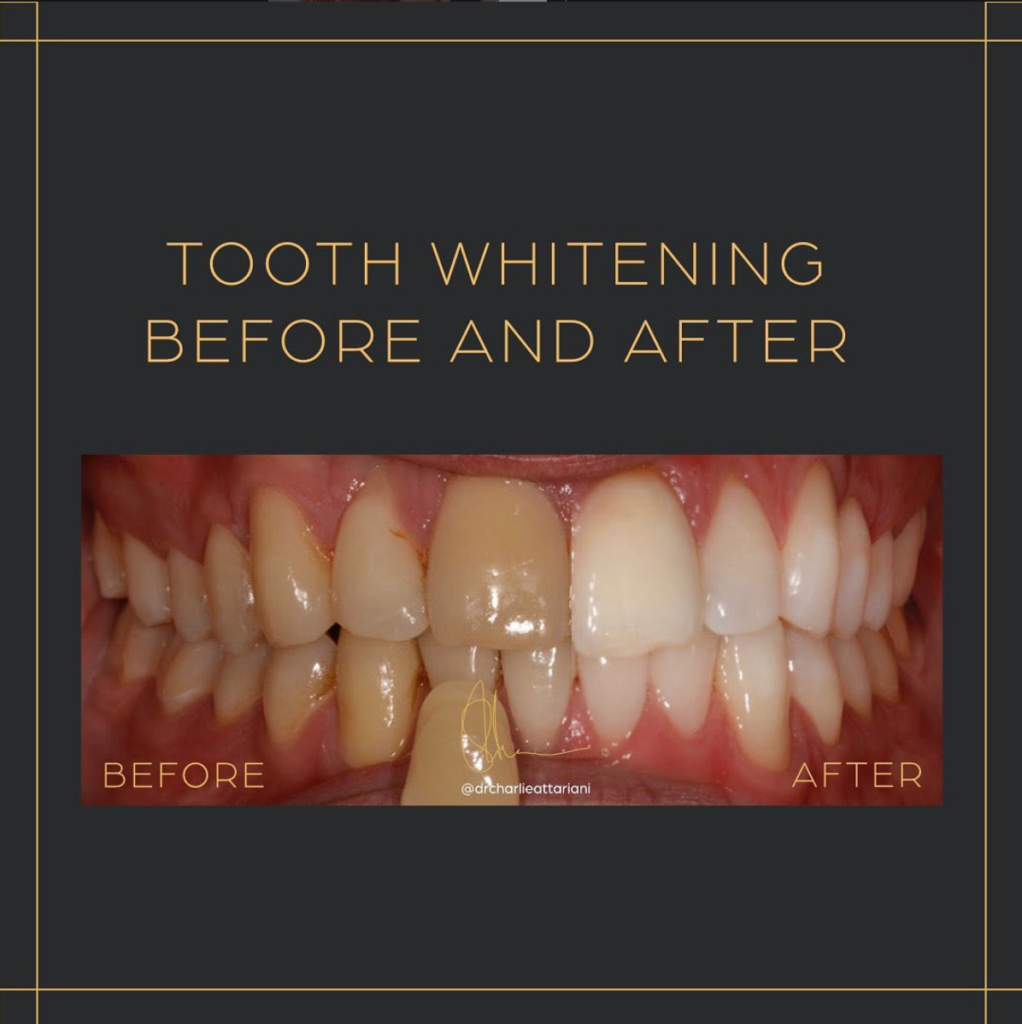 How is laser beneficial in dentistry?
There are a lot of benefits to the laser treatments we offer at our dental clinic and practice:
Versatile dental tools
Minimally invasive surgery device
Allows shorter treatment time
Allows you to heal faster
Reduces infection risks
Laser treatments are cutting edge and precise
Laser treatment can remove bacteria and symptoms more quickly and effectively then traditional treatments
It can control bleeding during surgery
Laser causes less loss of blood as compared to other dental therapies
Post treatment – most of the time pain less – discomfort
Is laser safe within dentistry?
Our clinic has professional Dental laser experts who are experienced in their fields and conduct laser treatments in accordance with accepted clinical practices and standards.
We use dental laser in our day to day dental treatments.
If you are not comfortable with the process or have any queries, please feel fee to discuss it with our laser experts and they will explain everything in detail until you are satisfied.
What laser we use?
We use UK made medical Diode laser by QLaze.
Specification:
Medium GaAlAs Laser Diode Class IV
Wavelength 810 +- 10 nm (nanometres) also available in 980nm
Output Power 0.1-5 watts
Operation Continuous wave or pulsed at 10, 20, 50Hz & adjustable up to 20000 Hz
Pulse Width 50ms, 30ms, 10ms & custom
Fibre Optic FC 200-400um single file multi-mode
Aiming Beam 650 nm red Diode laser 2 mW max – adjustable
Sterilization Handpiece (single use)
Input Power AC: 100 to 240v, 1amp 47-63Hz DC: 5.1v 5ampLaser category MD1104 GMDN 60340
British Institute Of Laser Dentistry – BILD
We are an active member of British institute of laser dentistry since 2014
FREE Consultation
At EGO Dental practice, our experts are hugely experienced and conduct all laser treatments in accordance with the latest clinical practices and standards. If you would like to find out more, please feel free to discuss it with our laser experts and they will explain everything to you in detail. We now offering a FREE Consultation – Book you appointment today.
---
Before/After Gallery