About Ego Dental Clinic based in Victoria & Westminster London SW1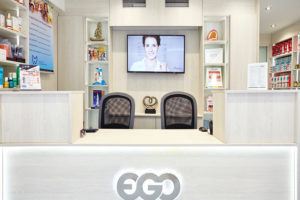 EGO Dental Clinic opened its doors in central London in 2017, welcoming patients from all over and providing with high-quality dental care. This first-class clinic is serviced by dentists, who are passionate about raising the standard of oral health and providing natural beautiful smiles for their patients. By listening to your wishes, our dentists will build a safe bespoke plan offering treatment solution.
You are one appointment away from an ego dentist.
As well as being awarded with a BDA Good Practice membership, we are delighted to announce that the EGO Dental Clinic has been shortlisted for Best New Practice 2018 at the Private Dentistry Awards 2018.